Supported Resolution: 1280x1024
3.3.2 Release is now Live!
The information on this page was updated on 2/28/10
_____________________________________________
Announcements
• You are required to read the information on this page before downloading my UI.
• This UI will only be released for the supported resolution.
• All Changes for 3.3.2 are located in the Change Log tab above. Please read them.
• The last version 3.3 is archived in the above tab. All other previous versions have been deleted.
• This UI is specifically designed for Raiding.
• All the AddOns used in my UI are listed below. If you wish to use this UI for a different resolution than the supported one, I suggest you read the information on those pages to learn how to unlock and move the addons.
• Reflux added
Special Thanks Goes Out To:
• Wowinterface.com for hosting my UI.
• Eternity Team for hosting my discussion thread.
• The AddOn authors that created the mods used in this UI.
• The users who have made this UI popular. I appreciate all the kind words I have received here and in my
http://cs-gaming.board-directory.net/
thread.
Installation
• Backup and then delete your WTF and Interface folders.
• Download the UI and extract it to your desktop.
• Open the SynthbladeUI Folder then drag the WTF and Interface folders into your WoW folder.
• Open the WTF folder and rename the appropriate folders with YOUR information. All 3 of these must be spelled 100% correctly. Additionally you should use your "old" account name if you have one. Meaning the all caps one you had before the battle.net conversion. If you created your account after the battle.net conversion and do not have an "old" account name, then use your battle.net account name (spelled correctly in e-mail format).
• Account Name (All Caps)
• Your Server Name (First Letter Cap and any punctuation)
• Your Character Name (First Letter Cap)
In Game Setup
• First stop at your Character Selection Screen. Click the AddOns button and check Load out of date AddOns, then enable all of them.
• Then proceed into the game type the following slash commands and select the SynthbladeUI profile for each:
/Atlasloot
/Bartender 4
/Buffalo3
/Buttonfacade
/Buttonfacade_Caith
/Deadly boss mod
/Kgpanels
/Mrplow
/Omen
/Recount
/Reflux
/Sexymap
/Xperl
• After you have set all the profiles reload your UI by typing /rl to finish the profiles.
• By downloading my UI you will have inherited all my Macros and Key Bindings for the game and Bartender. Delete the Macros you do not want and change all the key bindings.
• I do not use a player portrait in my UI due to Icehud showing my health and rage. I recommend that you bind a key to target self. This can be done through the blizzard menu in the key bindings tab. Once you press that key you will see you as the target. You then right click the frame to get all the options you would via a normal player portrait.
• Log out to save the changes.
• Login and Enjoy!
Help and Support
• For a more detailed explanation on how to download and install this UI please read my guide: A Guide to Downloading User Interfaces
• For discussion about my UI and to contact me with questions or comments please reply :
Captain.Djr@live.be
Addons
• Atlasloot
• Bartender4
• Buffalo3
• Buttonfacade
• Buttonfacade_Caith
• Deadly Boss Mod
• Kgpanels
• Mrplow
• Omen
• Recount
• Reflux
• Xperl
• 'Fonts'
________________________
Overview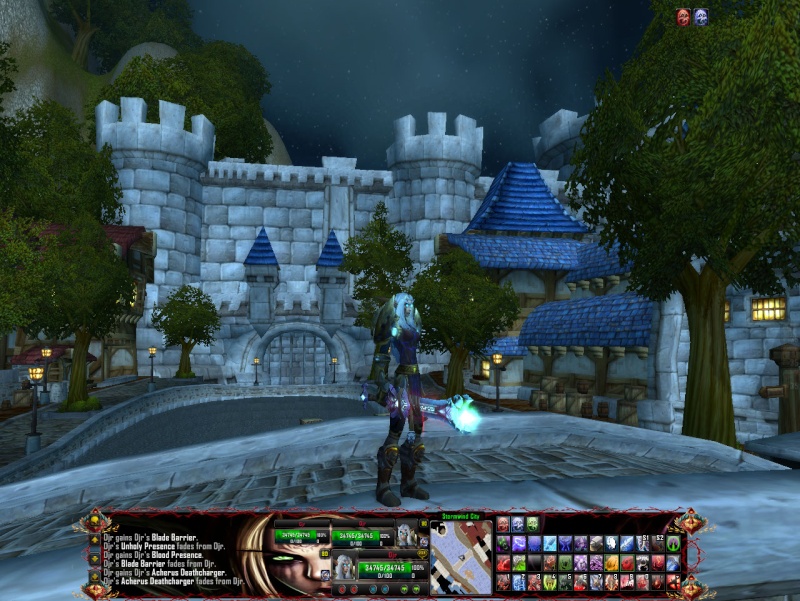 Target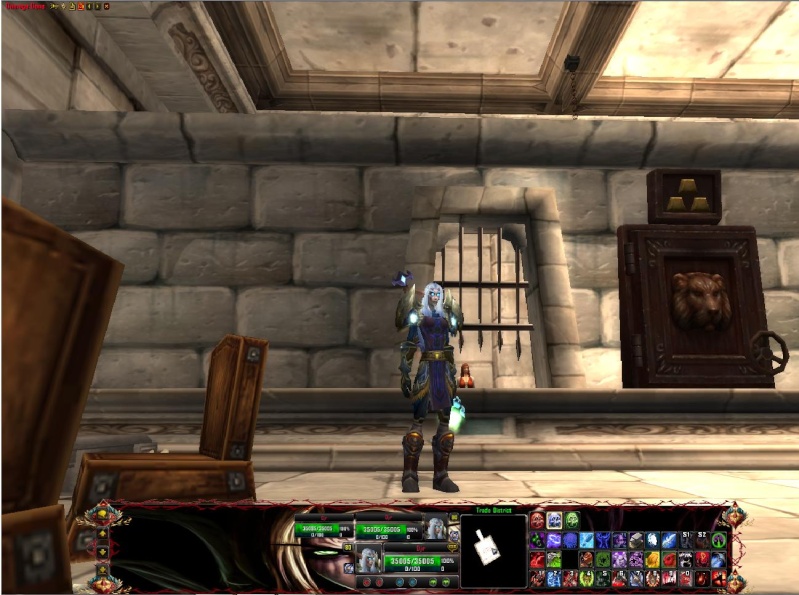 Party & Raid Frames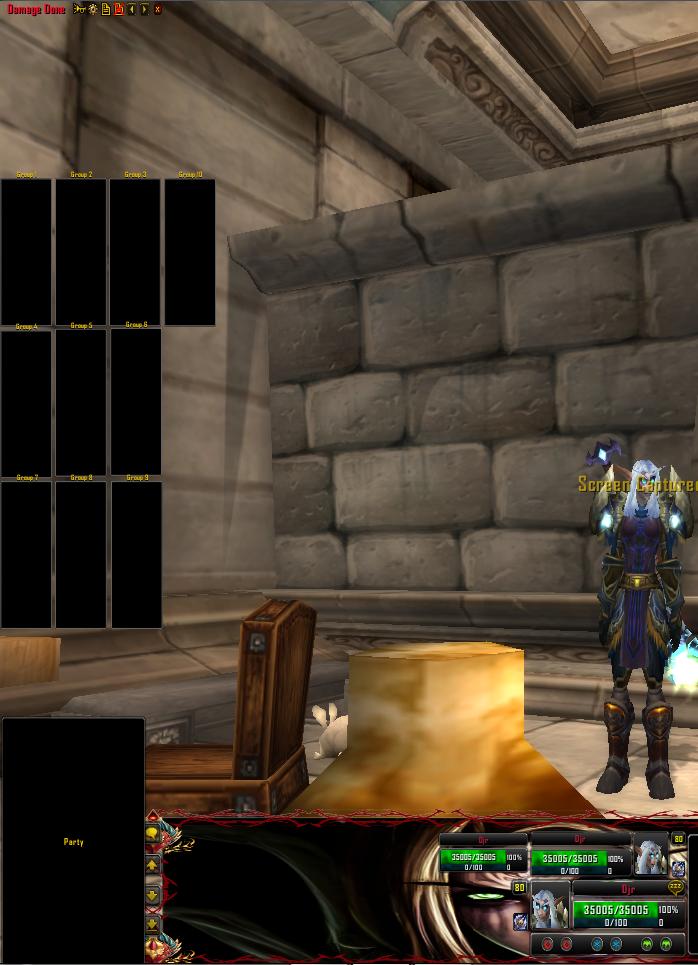 Addon List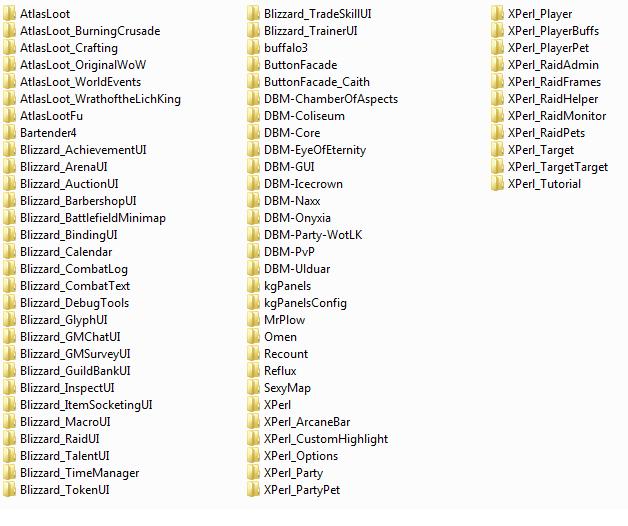 Click here to Download